Motorola MOTO BUDS 100 Manual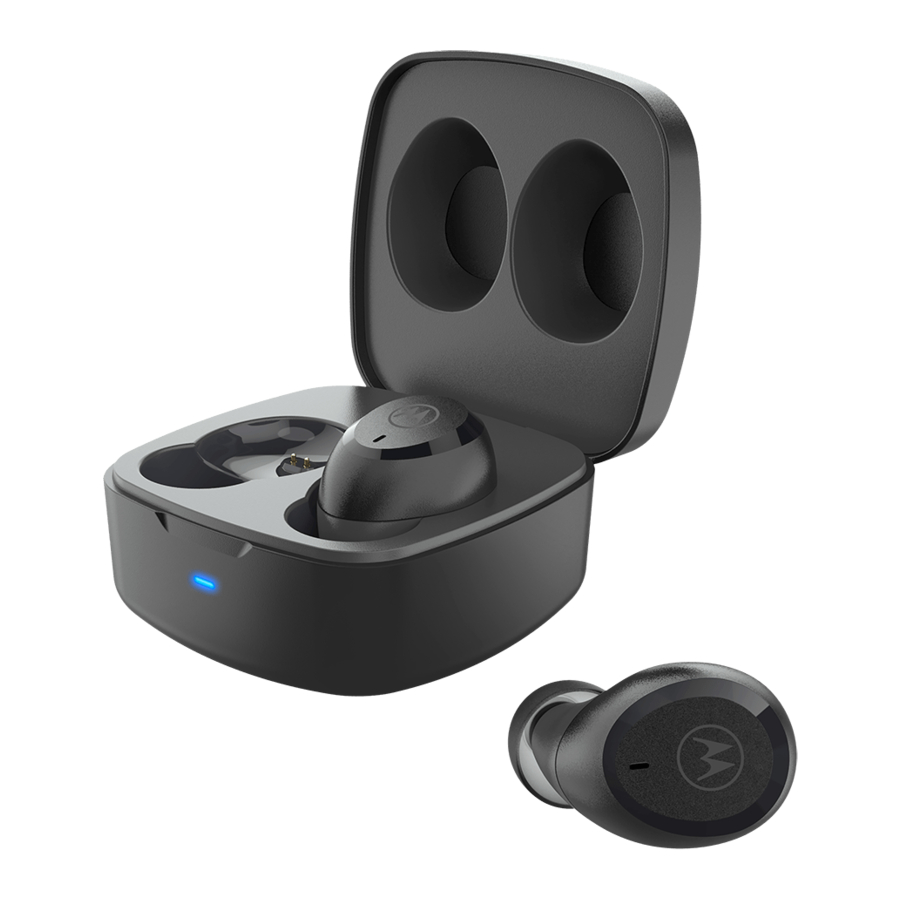 Specifications
Model No.: MOTO BUDS 100
Frequency Band: 2.402 – 2.480GHz
Maximum RF power: 6 dBm
FCC ID: 2ARRB-VB100
IC: 20353-VB100
Working temperature: -10°C–45°C
Charging

Fully charge before use
The device can be powered through a micro USB from any CE compliant power source that implement the European interface as requested by EN 301 489-52.
Pairing
Ensure both buds are inside the charging case and take out both buds. The buds will flash blue and red.



Select "MOTO BUDS 100 from the smartphone bluetooth menu.
Fitting
To optimize the best fit and audio experience, it is recommended to try different earbud sizes.





Insert the MOTO BUDS into your ear and rotate to fit comfortably.



Basic Operation

Additional Operation
Factory reset

Ensure earbuds are not

connected to phone

Double press MFB and then

hold MFB for 5 second until LED shows blue and red

Put both buds into the

charging case

Reject a call

MFB 2sec

Receive incoming and on hold ongoing call

Single Press MFB

LED Indicator

Pairing

Red-blue flash

Standby

Blue flash

Charging

Red steady

Fully charged

Off

Battery low

Red flash
Documents / ResourcesDownload manual
Here you can download full pdf version of manual, it may contain additional safety instructions, warranty information, FCC rules, etc.