Honeywell Home T3, T3R, T3M Quick Start User Guide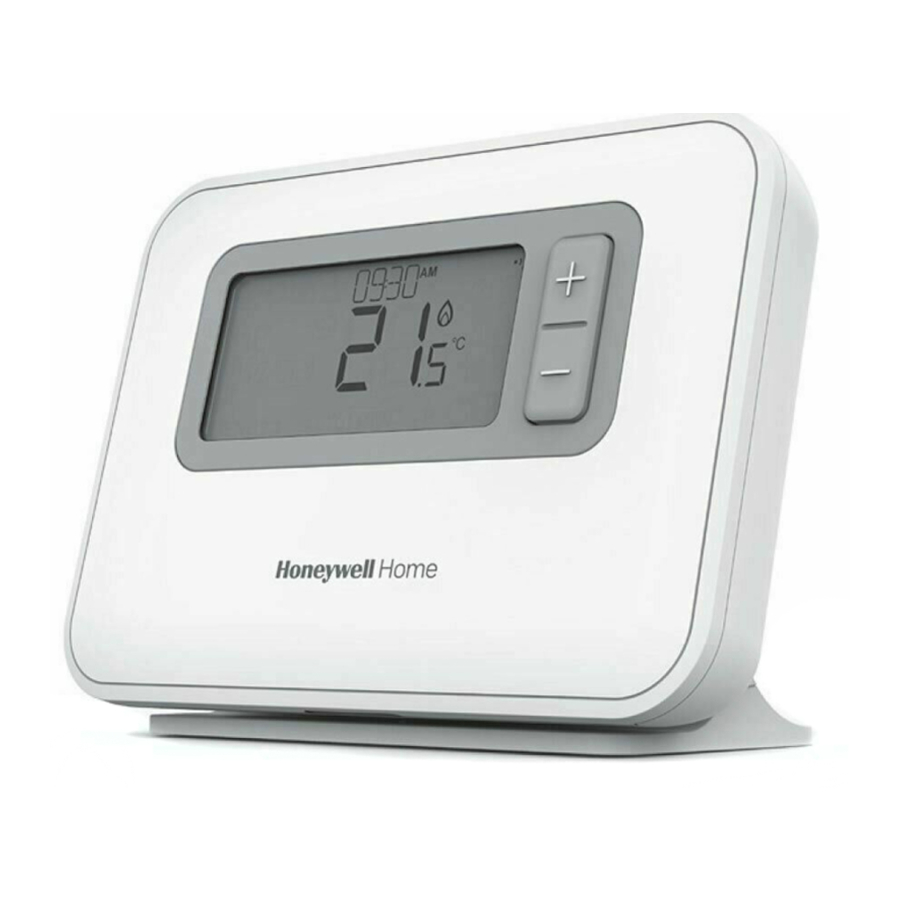 Screen and button overview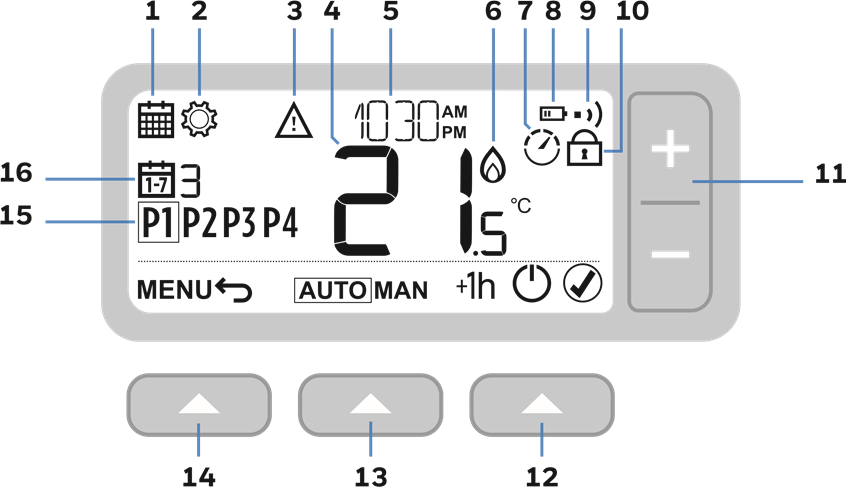 Programming Menu
Settings Menu
Alert
Room Temperature
Current time
Heat demand
Optimisation
Low battery
Wireless signal (T3R only)
Keypad Lock
Temperature adjust
Right button
Middle button
Left button
Schedule period
Day
Default Schedule
| | | | | |
| --- | --- | --- | --- | --- |
| | P1 | P2 | P3 | P4 |
| | 6:30 | 8:00 | 18:00 | 22:30 |
| | 21°C | 16°C | 21°C | 16°C |
Adjusting the Schedule
Press MENU
Select PROG then confirm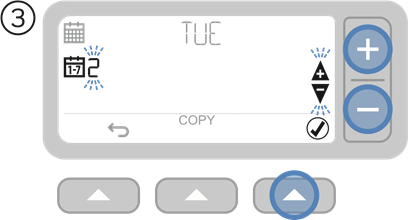 Select day then confirm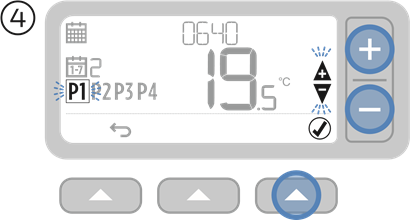 Select period then confirm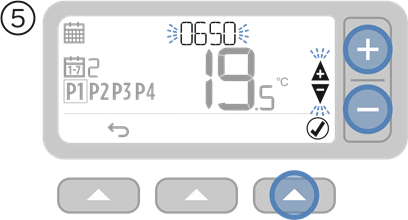 Adjust time then confirm

Adjust temperature then confirm
Copy Day

Select day then COPY
Select "TO" day then confirm
Delete period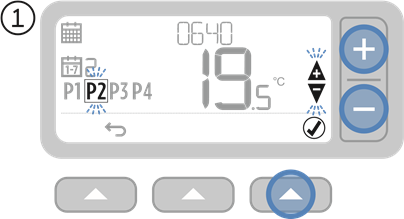 Select period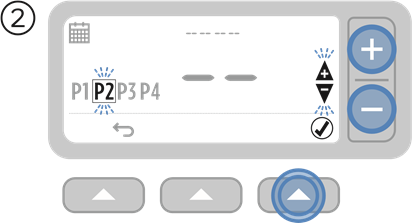 Hold Left button for 3sec
Device Modes
"AUTO"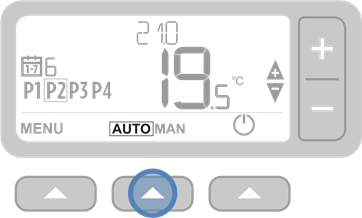 Programmed schedule is followed
"OFF"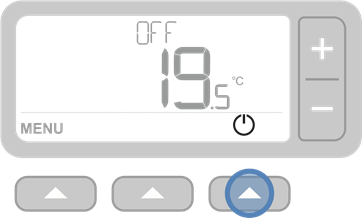 Heating is OFF
"MAN"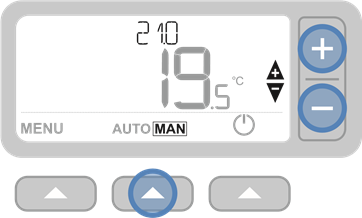 Only set temperature is followed
Temperature Override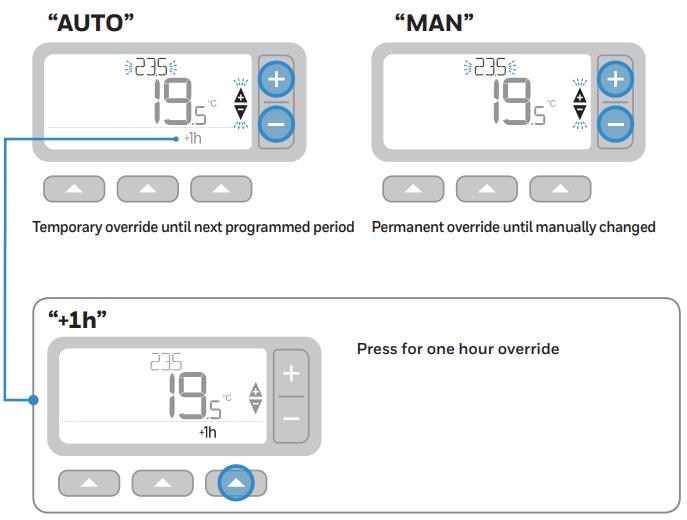 Keypad Lock

Lock
Hold Left & Right buttons for 5sec
Unlock
Hold Left & Right buttons for 5sec
Date and Time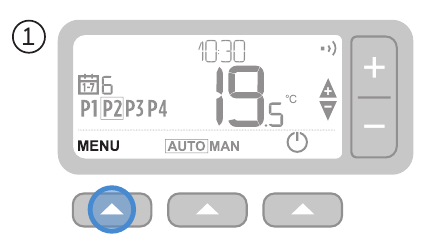 Press MENU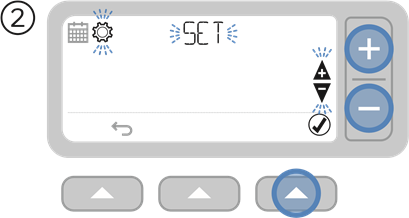 Select SETTINGS then confirm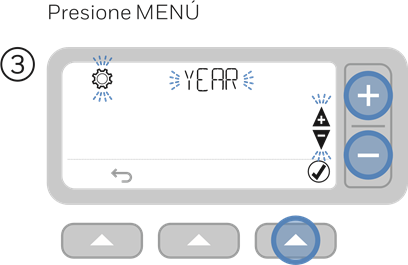 Select YEAR then confirm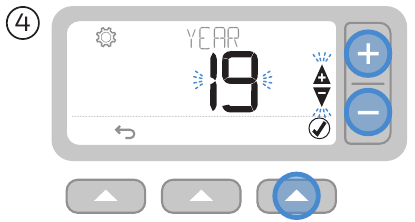 Set YEAR then confirm

Set MONTH (1-12) then confirm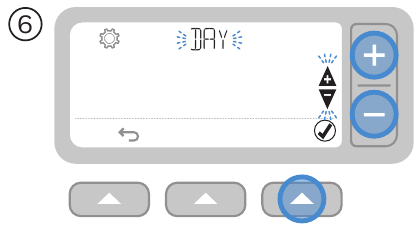 Repeat steps to set DAY, HOUR and MINUTE
Troubleshooting
10% battery power
Battery critical low
Faulty sensor
Wireless Signal Loss (T3R Only)
Boiler service reminder (UK Only)
The boiler is due to be serviced. Please contact your landlord or local housing authority.


Documents / Resources
Download manual
Here you can download full pdf version of manual, it may contain additional safety instructions, warranty information, FCC rules, etc.