HUAWEI Alita-CB010, Alita-CB011 - Stylus Quick Start Guide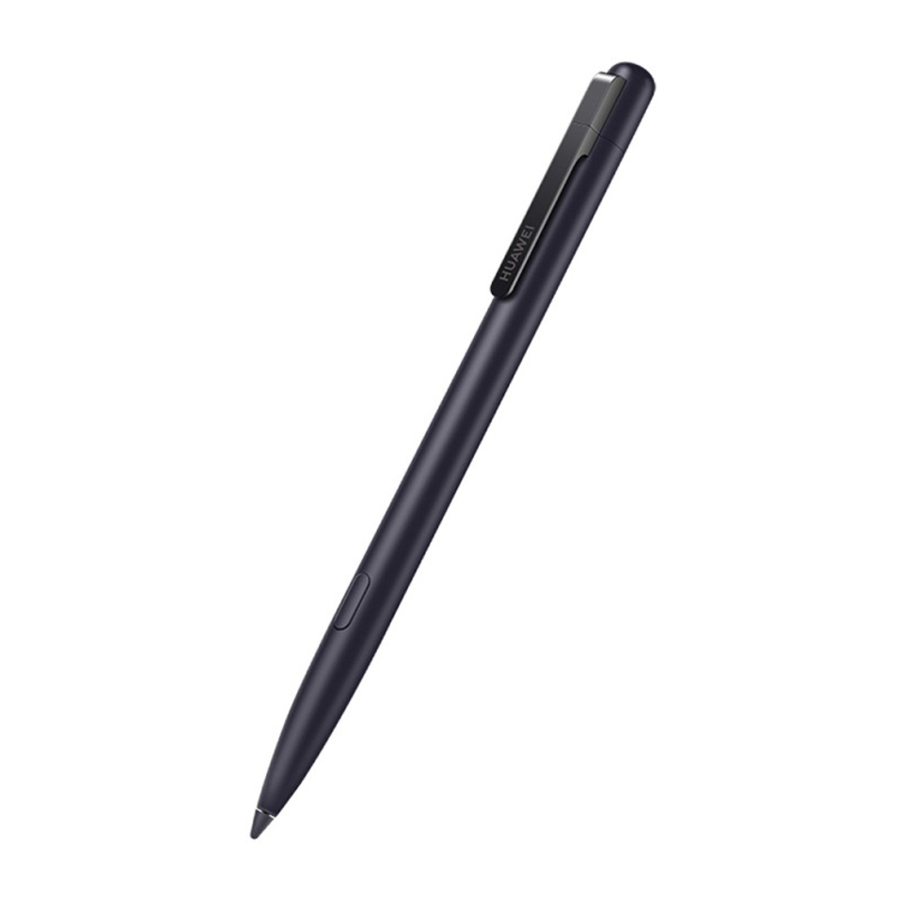 Pairing
Note
When using the stylus pen for the first time, pair it with your phone or tablet.
Remove the pen cap.


Plug the stylus pen into the USB Type-C port and follow the onscreen instructions on the phone or tablet to pair it with your device.

Using the function button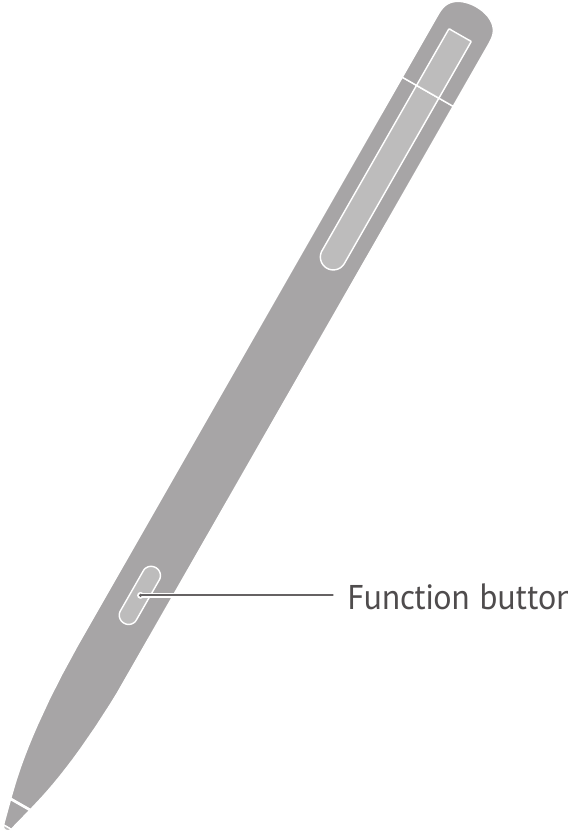 Use the function button on the pen to perform a variety of shortcut operations.
For details on what you can do with the function button, refer to the Tips app on the supported phone or tablet.
Charging the stylus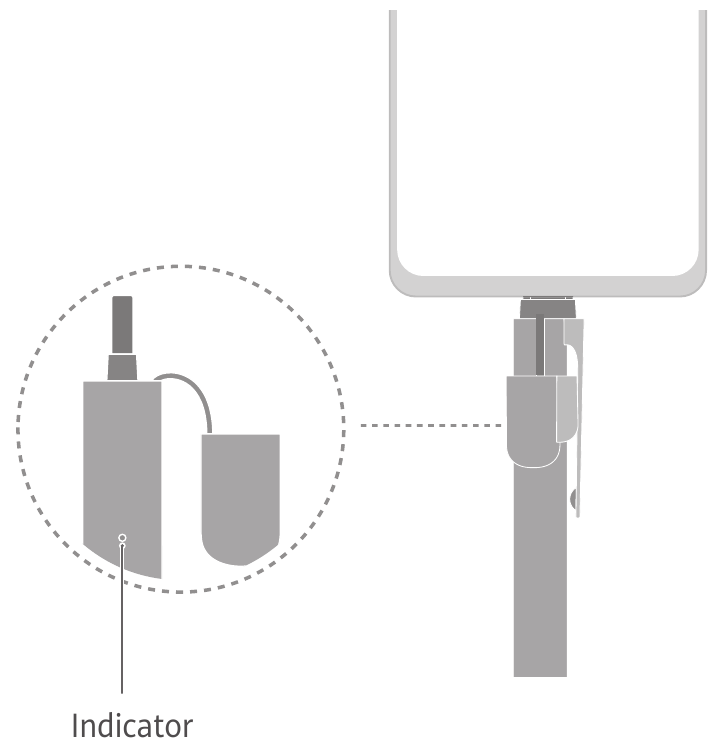 Plug the stylus pen into a USB Type-C port of a phone or a tablet for charging.
Replacing the pen tip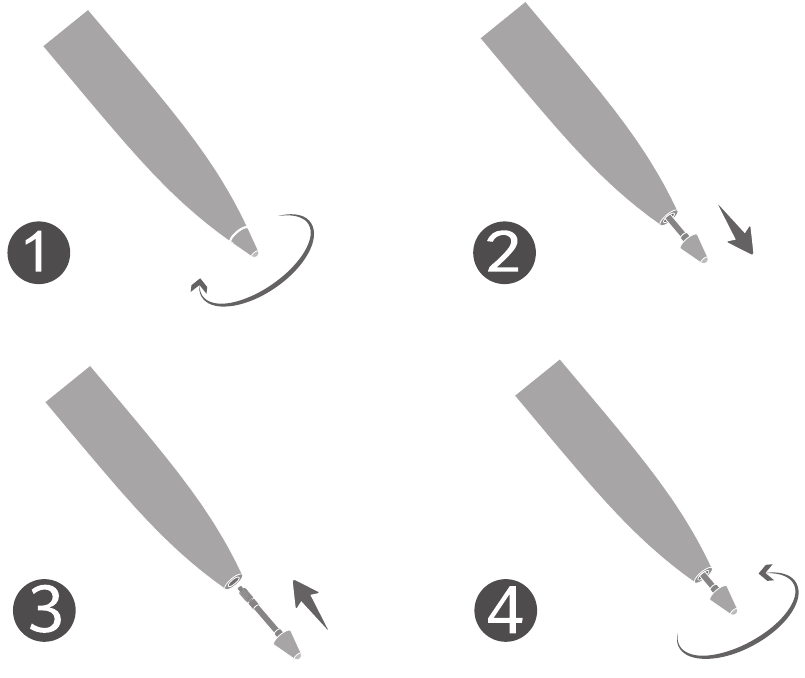 When the indicator blinks red to indicate that the battery level is low, promptly charge your stylus pen. The indicator will turn green when charging to indicate that the battery is fully charged.
The pen tip may wear out during daily use, especially when used on a rough protective film. It is recommended that you purchase more from authorized Huawei channels.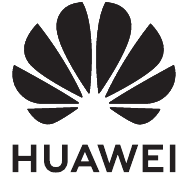 Documents / ResourcesDownload manual
Here you can download full pdf version of manual, it may contain additional safety instructions, warranty information, FCC rules, etc.
Download HUAWEI Alita-CB010, Alita-CB011 - Stylus Quick Start Guide